If I Could Turn Back Time with Chicago's Susan "Sue Sue" Watson Back
Apr 20, 2015
By Tracey Bivens
"My proudest moment in steppin is coming up with all these people…Roxy, Damita, Lil Karla, Ty Skippy, Lil Mike, Lil Alfred, Jannice, Ice Rob, Beverly, Lil Regina and Big Freda...to name a few. We made the dance experience special for each other." ~Susan "Sue Sue" Watson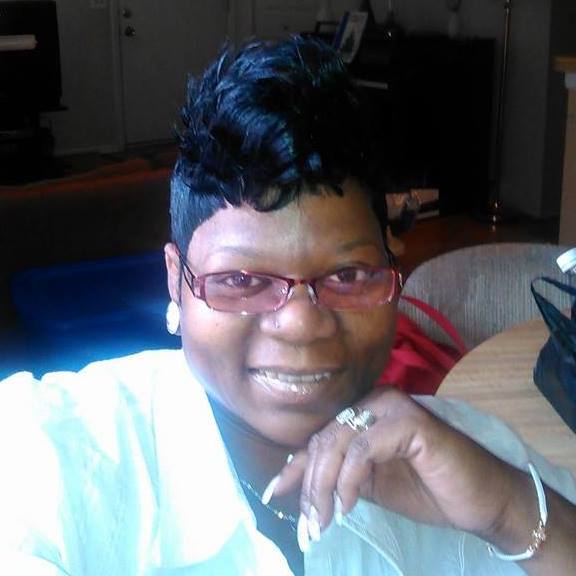 When I called Susan Watson in Chicago this past weekend, she was coming home from work obviously tired from a long day on the grind but as soon as I asked her to tell her story about her early days of steppin…she opened up and did just that. From the moment she started speaking…I was drawn in.
Susan: Girl…let me tell you my story! I'm not from the south side of Chicago; I'm from the northwest side, where the Cabrini Green projects stood. In 1975, there was a group called the Pacesetters who gave dances at St. Joseph and that's where I learned how to step. I met DJ Sam Chatman when he used to come to Cooley High School passing out pluggers to his parties and that's when I started to go around with him, in his old van, hanging up flyers advertising the sets he threw.
Around that time, there were some people that I said I needed to dance with, one guy was Lil Alfred who was always at The Dungeon. One evening, I walked into The Dungeon where I met Barry, Buddy and Gene…they were dancing with each other. I asked them, "Who is Lil Alfred?" They pointed to this guy on the dance floor. I walked up to this gold tooth guy who was grinning and spinning around throwing one leg straight up in the air and spinning on the other. I tapped him on the shoulder. He asked me, "What you wanna do?" He smiled, grabbed my hand and we got down on that dance floor. Then I met Jannice Robertson, we exchanged numbers and said that we would practice with one another. I used to go to her house. Then I met Damita, Lil Regina and Lil Karla. That was my circle. I would grab brooms, chairs and mops to help me develop my own style, even though we hung out together at the parties. We each had a different dance style even though we lived in different areas.
Tracey: There is Original Style and then there's New Skool. Both sides love their dances for various reasons. How do you see this dance?
Susan: I'll be honest with you. This dance doesn't belong to anyone. It's how you move and feel the music. Everybody danced differently back then. I don't knock who came behind us because the people we came behind didn't knock us. Back then, they were not charging people to learn how to dance and there wasn't all this controversy. Lil Alfred used to say, "This dance is art!" You would see that art when George Macaroni, Fred Astaire, Ty Skippy, Dirk and Maggie, and Paul aka "Silky" used to do it.
Tracey: You have a lot of ladies that have paid hundreds of dollars over the years to develop their footwork. In your opinion, where does footwork come from?
Susan: Nobody can teach you footwork. Even if you have to clown with it…it comes from within. The way you move needs to be your own look. I used to think I was cold! Shoot…I am cold! (Laughing) I'm keepin it 100%. Jannice and I won the first Woman on Woman dance contest at Mr. G's on the Westside. Some of the women from the Westside are Lil Helen, Darlinda and Janet. We had the mindset that we would be good at what we were doing but it would be all in fun. People were not getting all mad like they are today.
Tracey: In speaking with a lot of Original Style steppers, I notice that you all are very passionate about the memories of the days when you all were teenagers and young adults.
Susan: When I go down memory lane, I think about Lil Alfred dancing with 15 women at one time. You don't see that kind of skill anymore. He wasn't about confusion; he was in his own little world. People don't demonstrate that kind of love for the dance as much now. It's about money, control and being the best. There were others who are not here anymore like Damita, she really loved this dance. These people touched my life…our lives…and I miss them dearly.
Tracey: I understand you were a judge in several contests before.
Susan: Yes, I was a judge. What made winners to me was their appearance and their style of dance, not all of the robotic and Matrix rehearsed moves. I mean if you going to do a move like that, nobody else better come behind you and do that move again because then it becomes an imitation. People would get so upset with how the scores added up but once the scores leave the judges' hands, those scores can go in a bunch of different directions. I considered myself to be very fair and if my friend was competing, I made them earn that score from me, be it high or low.
Tracey: One of the things I always liked about steppin were the men who had "swag". You don't see that being encouraged in classes with a lot of the male out of towners. It's like the men take you on the dance floor and they stand there and "direct traffic" by giving women a lot of different combinations back to back.
Susan: The men in my day were more passionate with this dance. They would say, "Let me show you this" and they would take your hand and were sincere about giving you the best that they had. It wasn't about teaching more so than it was about "I want us both to look good doing this dance." You have people today who only want you to dance with them and them only or instructors that only dance with people in their clique. I don't get it. That's the type of stuff that will make you not want to come out.
Tracey: I never felt like the Original Style steppers received the respect for their contributions to this dance like they should. I mean…Iary "Kat in the Hat" Israel does it with Stepaganza and it's wonderful that he does it year after year but there are people who don't go to Chicago and don't attend his event and they kind of just focus on the New Skool steppers that travel and teach.
Susan: I remember dancing with Dre Blackwell at Mr. Ricky's and I was just doing my dance. He danced with me and not for himself. I appreciate and respect Dre for that. I met Vic Damone from Oakland and he told me, "I like the way you dance." He invited me to his "The Shades of Brown Affair". Girl…he flew me out there so Original Style steppin could be represented! I had a ball and felt like a celebrity! I even got into a last minute contest with him and we won. (Laughing) That was nice.
Tracey: What's your philosophy about teaching this dance?
Susan: I wouldn't do it. A lot of people have asked me over the years. I learned by watching and practicing on my own. If more people would just look at other people dancing and stop trying to get on the floor all the time not knowing what they're doing or doing classroom moves…I think they would get it. How else would you explain my generation and the generation before us getting this dance? We didn't have the benefit of social media or DVDs. We relied on our eyes. There are some classes out there that are good for letting teachers make money and for students to pay it. I'm sorry…that's just how I see it.
Tracey: I know you are dog tired but is there anything else you want to add?
Susan: (Long pause) You know what I would like to share with people? When I first saw Lady Margaret, I liked the way she danced. She keeps a smile on her face like she is always enjoying her dance. Shawn Bandy, I call him "Baby Shawn" picks up real quick and dances for the enjoyment. I can say the same about "Westside Mike." Crazy Larry Joe and Spinnin Benny were the same way back in my day.
Damita's Homegoing brought a lot of us together that had been gone for decades. There was a lot of crying and love in Mr. G's that day. I got to see people like Casper, Felicia Walker, Granny, and Lady Taboo (Kathleen Wiggins). We remembered China Doll…talked about Larry (Lemeo) and a lot of more people who are deceased. It was a moment in steppin history, all of those memories under the same roof.
Thank you to the DJs that made it happen for us, Sam Chatman, Kenny B, Marvin Terry, Cousin Danny, Terrible Ted and Kirk Townsend.
I just want people to enjoy this dance and strive to be creative with it. There are still some things that are yet to be seen.
Susan Watson is the young lady in the powder blue dancing with Lil Alfred