Detroit Opens Its Arms! Back
Jan 23, 2015
By Tracey Bivens
Reminiscing about how Chicago steppin was presented to Detroiters back in the late 90s is always a treat. You would not believe the number of hours that are spent talking about who was steppin first, who was teaching first, who was the baddest…(laughing)…it's hilarious. I personally like it when the Chicago Steppers come back to Detroit to share their talents and perspectives with the pioneers and newbies. So when Sherry Gordon asked that all hands be on deck to greet Chicago Steppers with ties to Detroit, Kim Thomas and Jannice Robertson, Facebook posts confirming peoples' attendance to the Thursday night Steppers Set at Firewater Bar & Grill went to flying.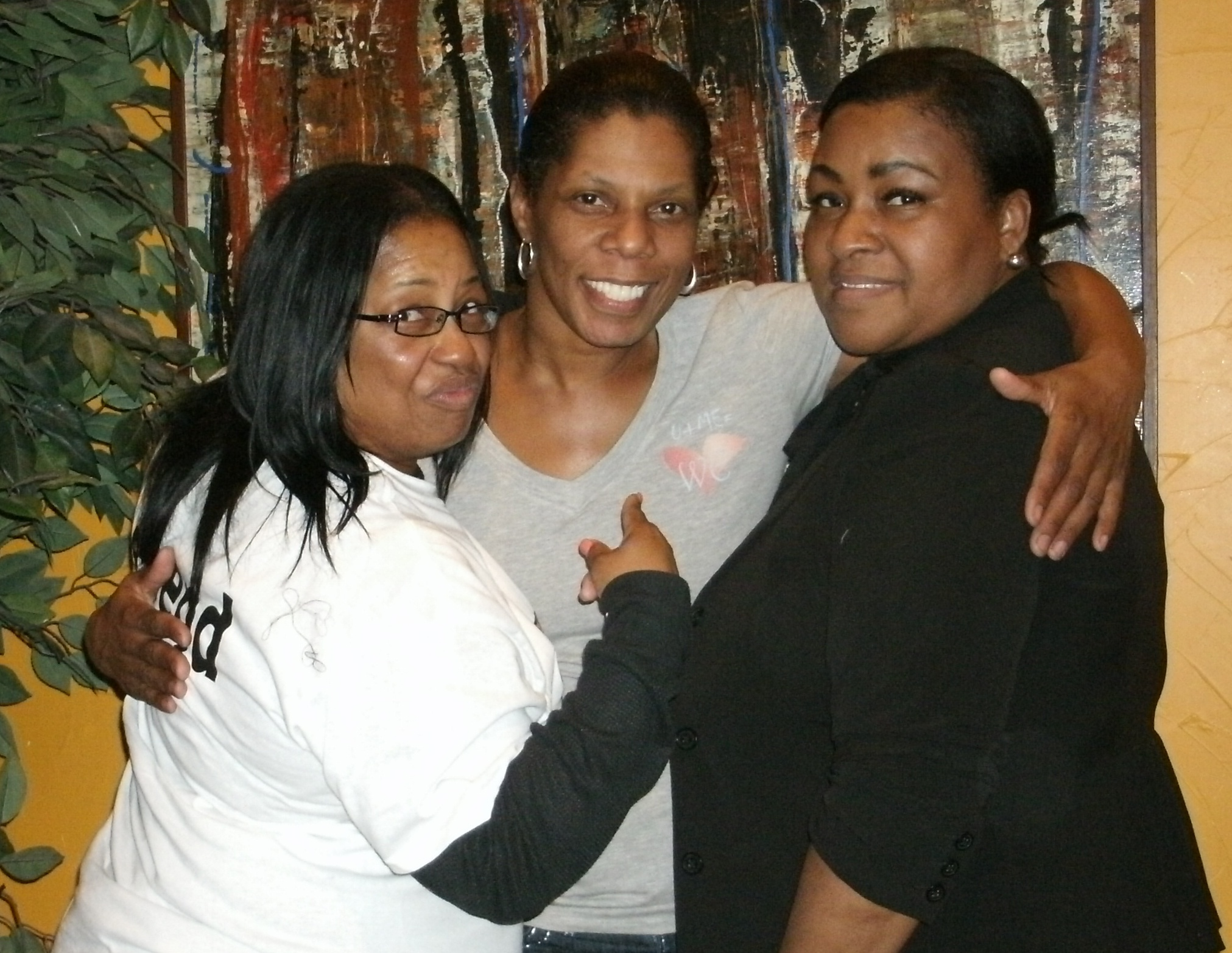 Of course I came early to reserve my spot for some mini interviews with these women because I always feel that it is better to get information right when the opportunity presents itself. So when Detroiter Jacqueline "Shortcake" Jones, who is one of the original Detroit female steppers from the late 90s, asked me if I was doing my "homework" when she saw me on my laptop …I paused and answered…"sort of."
Tracey: Kim…I am always happy to see you. When you came here back in the late 90s… you set the tone for the short miniskirts and stilettos as far as steppin women's fashions here in Detroit. I spent quite a bit of money buying the skirts and heels myself trying to emulate that "Kim" look. (Laughing) I've observed that through the years…we have gotten pretty laxed as women when it comes to our attire. You will see a lot of jeans being worn, leggings with flip flop shoes, etc. as opposed to women dressing up. How do you feel about the way women are dressing on the steppin scene now?
Kim: Honestly…I truly do feel the current steppin generation has gotten laxed. For me…I can't step in gym shoes. When steppin was created it was meant to look cool…classy and fun. Now…it looks less classy…less.fun and less attractive. It was the attraction to the dance that promoted it. It has turned into a leisure activity instead of the attraction that it used to be.
Tracey: What do you like seeing and what do you want to see change as you travel from city to city on the set?
Kim: I want to see people staying in their lane. Now it's more of a turning generation when it comes to this dance. It's like how many times can I turn you? What I would like to see is more people doing the old style of steppin which is called "steppin" for a reason. People need to do more of that. A whole lot of turning makes the dance look all over the place. Stop teaching all those turns and spins to the men.
Tracey: You were honored at the last "I Love Steppin" steppers set with Larry Thomas last year. You seemed so surprised when you were brought out there to the standing ovation with Larry. What did that moment mean to you?
Kim: I understand now. It was a fun dance at first. I was really honored that all those people recognized me. I was doing something that I loved to do. Unfortunately… I do less of it now because of all of the contact on the dance floor. My husband takes it more seriously. But I'm always thanking Detroit for keeping the legend of steppin alive.
Tracey: Jannice….I transcribed your first interview with Terrance Pratt for Chistepper about five years ago. You gave quite a bit of history about the early…early days of steppin in Chicago. Anybody that has a conversation about this dance knows that this dance has your "heart and soul." But I got to tell you…you dance like you are still 21 years old…you stand out like a sore thumb because of your energy, creativity and showmanship. I have often wondered why I never see women steppin in the JB style that we out of towners refer to it as. Now that you are traveling…are you trying to introduce this particular style of steppin to out of towners?
Jannice: No I'm not. My style of steppin travels with me in any atmosphere and place that I'm at…whether it be at a bus stop or train station. What I do is original style steppin. In 1990, I was in the WLSC…the very first one… where Budweiser and Annheiser Bush were the sponsors. In 1990…that contest was so overwhelmed with people from all over…some of the contestants could not stand the way we danced to the music. That music that was played that night made me take my steppin to another level. But as far as MY dance goes, I can dance smooth, smooth walk, but when it comes to up tempo dance music…it makes me do things that people seem to like outside of Chicago.
Tracey: You've been very vocal on Facebook about what is going on in the steppin community whether it be in Chicago or anywhere else for that matter. You are the speaker of truth and you will check out on someone in a minute if certain systems are not in place. Why do you feel it's important for your voice to be heard?
Jannice: Because a lot of people talk in corners. I don't talk in riddles. I was never good at playing Wheel of Fortune. I was always an outspoken person and I spoke my mind. That's all I want people to go by is the truth and what is right when it comes to this dance. My truth that I have is to give the birthright of how this dance got started. The dance was called boppin and walkin in the 60s. In the 70s… DJ Sam Chapman gave this dance the name, "steppin" and that's where it began.
Tracey: What is your definition of a steppin Legend?
Jannice: A steppin legend… to me Tracey… comes from within. It's something and someone that grows over time. A Legend is respected by many…admired by most and is always humble. I would like to change today the way that everybody is "performing" at the parties and the dysfunctional things I see. I don't like seeing people talking about each other negatively, gossiping and all this counting that's got so many people confused in this dance. There is NO counting! At the end of the day, I really want people to know that God wants us to love in deed and truth. Whatever differences a person may have in his or her own style, legacy or showmanship…I just want us to come together as one like it used to be a long time ago. I wish I could take everybody that's on the set now back in time. I would like everybody to see and understand this dance from the beginning. There's a lot of confusion out there. It's like reading a book. You don't start from the middle…you start at the beginning…and you read the whole book so you can understand it ALL.
Tracey: (Turns to Sherry Gordon) There's a really nice crowd down here tonight. DJ Paul Ross "The Boss" has the floor packed tonight playing the classics. So Sherry…why was it important for everyone to come down to Firewater tonight?
Sherry: First of all…it's a free set. It doesn't make sense to not come out and support something that's free. When Detroit has visitors that come to town…we should be supportive by coming out to extend our hospitality. That's what being a community of steppers is all about.
In the house were Anthony Alexander, Karen Ware, Cee Cee Mack, James Pacely, Carol T, Amanda Anderson, Melvin Munningham, Darby "Mr. Debonair" Settles, Bobby Watkins, Frank Wesley, Popeye, Karron Louis, Neicy Johnson, Joseph Daniel, Quinn "Q" Jones, Sharon Reed Mays, Arnel Cross, and Edward Donaldson.