All Eyes on Oni & Karron Back
Jan 13, 2015
By Tracey Bivens
I am very pleased to report that 2015 is starting out with a bang here in Detroit. I remember for a number of years back in the late 90s, young people were not drawn towards Chicago Steppin. I, myself, tried to introduce it to a group of eighth graders when I was teaching and they told me that "We don't want to learn that country dance." It was the same with ballrooming. Younglings seemed to want to shake it, pop it, flaunt it and move their feet to Hip Hop and rap only.
However, as I sat in Firewater Bar & Grill II for the last two weeks, I must say that I was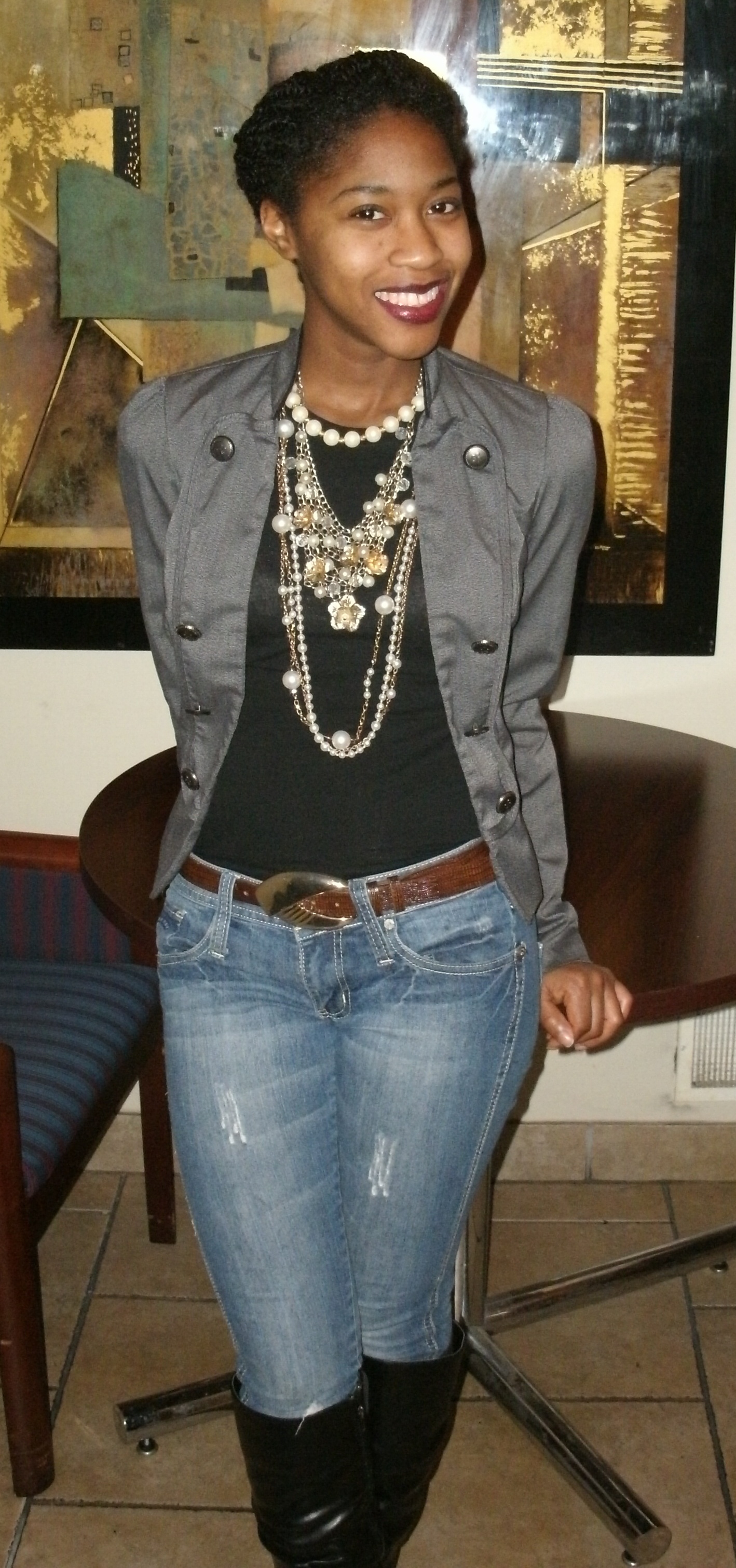 encouraged by what I saw. I spied a very petite, vertically challenged (Laughing) young lady by the name of Oni Faulkner steppin with Edward Donaldson. What she has is a sexy steppin swag that she is unaware that she has that is originally her own. Do you know how hard it is to come out the gate with your own style of steppin?
As many of you know, I am a staunch advocate of Ed's teaching style because he is very explicit in his instruction and he knows how to interpret music very well when he dances with his partner. Anyway, Oni was very in tune with many of the moves that Ed was leading her into and when she might have hiccupped on one or two of them…Donaldson was right there to talk her through it. She later sat down by Sherry Gordon and commenced to speak with her at length about her progress in the dance. One thing for sure…Oni Faulkner is definitely on the path to becoming a solid stepper. Westside Mike (Chicago) came through this weekend and took Oni to the non dance floor side and "they went to work." This is clearly not something that this gentleman does with just anybody. Of course…when he saw me looking at the two of them working out, he turned towards me and said, "This one got skills. She want it!" It seems that the village has spoken.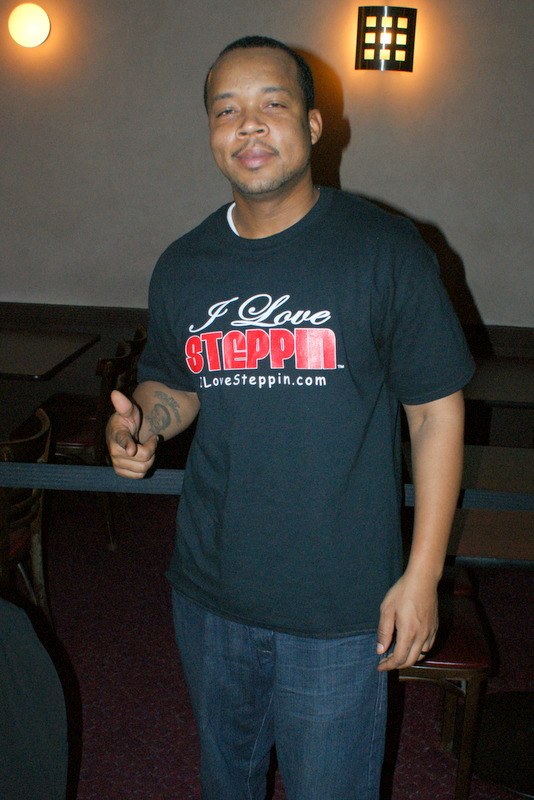 Switch to Karron Louris, an equally enticing stand out who has caught the attention of men and women alike in the city. Being a younger male in the dance is special in the world of steppin. Arnel Cross and Thomas D Junior (TJ) are a few of Detroit's brat pack of young male steppers to blossom in the last three years. Louris managed to enter the 2014 Worlds Largest Steppers Contest very quietly in the Beginners Category and he has certainly made a presence in the local venues of Detroit. Again, Karron possesses that eye of the tiger that so many Chicago Legends possess when they were developing back in the day. He makes sure his feet and body move as one with the music. This would explain the long line of ladies that line up to step with him.
While there are currently many steppin instructors and organizations in Detroit, I am so happy that Ed and Sherry along with the members of You+Me=We, (Kisha, Shawnie, Michelle and Derek) have decided to take on the task of bringing more people into steppin…but get this…not just through traditional instruction but on a holistic level. The conversations about understanding musicality, conversations who the steppin pioneers are from Chicago AND Detroit, trips to Chicago, conversation about what is steppers sharp, floor etiquette…it's all necessary in the next level of instruction.
I have three words to describe Oni and Karron. Hungry. Humble. Talented. Qualities that will surely keep them on the dance floor with our eyes fixated on the fruits of their labor along with their skills and passion for the dance.