Steppin Out the Door: 2014 in Review Back
Dec 29, 2014
By Tracey Bivens
Well folks…if you are reading this…you've made it through another year under the cloak of the steppin community.
I'd like to take this time to close out the year by commemorating some highlights and of course…those ever popular "observations".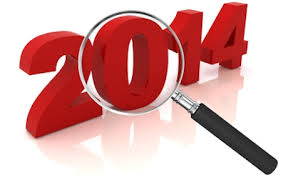 Shouts out to the magnificent steppers sets that brought steppers to the Detroit area from near and far. Rockin Rodney Mack's White Party, Jeff Clark's I Love Steppin Anniversary Set, The Steppers Café 5th Anniversary, Lynne "Ms. Cheesecake" Batten's 50th Birthday Luau, Sherry Gordon's 50th Birthday Bash and the local mainstays…I Love Steppin's Saturday Steppers Set at Firewater, Wednesday nights at The Café with Bobby Green and Tamera Patterson and The Steady Steppers 2nd Fridays Steppers Set. Who would have thought that Detroit would make its mark on the steppin map in such a major way? Long gone are the days in which we have to constantly travel back and forth to Chicago to get an authentic taste of this dance.
Thank you Rodney Mack, Kirk "K-Mix" Peterson, Emile "DJ Steppin E" Tankersley, DJ Chuck Boone and DJ Paul Ross "The Boss" for another year of your unique playing styles in our community.
Congratulations to all of the instructional steppin organizations that have continued to assist men and women throughout the local and national communities. I think Detroit is at 20 organizations at press time.
Remembering Lord Thomas and Ed Anderson who are dancing on clouds.
A big round of applause goes out to our steppin paraphernalia entrepreneurs…Jeff Clark's "I Love Steppin" apparel, Freda Jenkins "Lucky Duck" collections, and Mary Threadz. Lest we forget our photographers…say cheese… Jeff Clark, Melvin Munningham, Amanda Anderson, Kris Greenfield, Dana Brock and Mandr Photos.
Rodney Stewart…you definitely get the "lifetime achievement award" for diligently supporting all of the instructional classes though out the years. Our most "seasoned" stepper…Ira Blakely…gets the award for dancing like no one's watching through perilous times. Char Edwards, Darlene Mans, Arnel Cross and Deshawn "6'9" Living get the "bringing good ole fashioned dance enjoyment to the dance floor" award while Kishra Williams and Angela Pitts get the "we are still built like teenagers" award for 2014.
…and now for some housekeeping
Bosom Buddies- Ladies...there have been many complaints from money handlers that would love for you to stop taking money out of your bosom area. Apparently, those of you that are doing this are freaking people out because there is a fear of transmitting breast-fully transmitted diseases. If you MUST keep your money in your bra, please don't let the money handlers see you taking it out of there and for crying out loud ladies AND gentlemen…unfold the money and hand it over. Handing over crumpled or folded money played out in elementary school people.
Herbal Essence-Ladies and gentlemen…for those of you that like to go outside and partake in the carcinogenic warfare on your lungs, please take the time to air out a little bit before coming back inside and asking someone for a dance. Apparently, this makes for a very unpleasant experience for your perspective dance partner and causes a contact high for others.
Farters Anonymous-Umm…I don't know why I have to address this but…apparently there are some individuals out there that think it is ok to pass gas on the dance floor while there are other couples on it. You are not acknowledging your "emission" and it's not cool. This seems to be happening with great frequency at the White Party and Firewater. Let's be mindful that when we are steppin at a place and there's limited fresh air…no one wants to smell scents like chitlins soaking in the sink on a hot summer day...k?
Professional Courtesy-As a friendly reminder, if you are comped into a set for whatever reason can you please donate one of the following items on occasion? A pack of bottled waters, gum or mint packs, bags of individual chips, packs of napkins, juice or pops, etc. How would you feel if 20 people came to your house every week and used up all of your toilet tissue, drank and ate your food and insisted that your heat or air be on full blast and never offered you ANYTHING in return? Just something to think about…
Hey DJ… Can You Play One Song?-DJs…John Q Public has asked that I remind you all NOT to mix songs together making three minutes turn into 10. While our audiences appreciate your mixing talents…many men feel obligated to dance with a woman for more than one song at a time. Speaking of our beloved DJs…if you want to kind of add an incentive to your request getting played…think about buying them bottled water, food or give them some gum or candy. Remember…they seldom get breaks during a 4-6- hour set to do anything.
Careful When Sweat-Well fellas…as you know…we addressed the "sweaty rag in the hand syndrome" quite some time ago and it seems to have corrected itself…for the most part. However, we now have men, and some women, who in this day and age of possible Ebola virus transmissions, want to dance while they are dripping with sweat. Letting the sweat get wiped onto your partner's cheek or you wiping the sweat off into your hand and reholding your partner's hand is …not gonna work.
To Make It Plain…Follow the Grain -This is going to be hard to explain but I'll try. We as a community of steppers must do a better job of dancing in our lanes. Chicago's 50 Yard Line is the size of a front porch in the deep south. They have always been able to fit 10-12 couples on that floor and NO ONE bumps into each other. That being the case…this should not be happening at Firewater with the frequency that it does with the SAME amount of couples. Here's the formula for dance lane success at Firewater. The perimeter couples that face the bar area dance east/west with their partners, the sides by the wall and bathrooms… should be north/south with theirs. All other couples should be dancing east/west so that more couples can fit on the dance floor. There should not be all of this southeastern horizontal/diagonal stuff going on. Think about how a crowded elevator looks. People are NOT turned in a bunch of different directions for a reason. Can we make a concerted effort as a community to correct this? It will definitely help men to prevent their partners from committing "lane violations."
Last but not least…to all of the steppers that make "it" happen. Without you…there would be no sets. You are the most important element in what makes or breaks a set. On behalf of the promoters thank you for your patience, your flexibility and your continuous support.
May 2015 bring with it a new dimension of enjoyment to your steppin!