It's Our Anniversary...I Love Steppin Turns 8 Years Old! Back
Apr 11, 2016
By Tracey Bivens
Do you have your ticket yet? I Love Steppin's Jeff Clark is working hard to answer the slew of requests for tickets to his 8th Year Anniversary weekend set for April 22-24, in less than two weeks.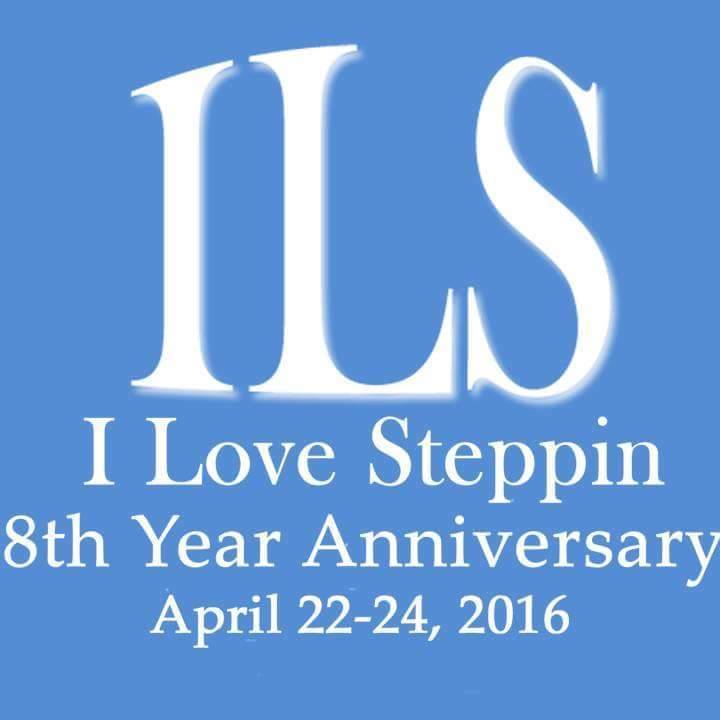 This year will feature the latest and classic sounds from DJ "Shorty Smooth" Mykel Farr " on both nights and we'll be back on that huge dance floor at the Ford Community and Performing Arts Center, 15801 Michigan Ave, in Dearborn, MI.
I guess you can say that this year will feature a bunch of first time I Love Steppin newbies to the affair like Claudette "Cookie" Taylor, Joan Wilson, Yvonne Stewart from Baltimore, MD along with A.j. Dease who's coming back for the second time…all guests of The Steady Steppers of Detroit.
Also expected are Willie Bell and the 70's Club all the way from Chicago for a first time check in. That's a lot of Chicago steppin history that's coming along with him. We are also welcoming back Adisa Ambonisyefrom Oakland, CA who is returning with a steppin vengeance as well as first timers Omar Cook of Los Angeles, CA and Erika Little from Raleigh, NC.
Chicago plans to represent with Nicole Champ Sadeeq and her husbandKamaal As-Salaam Sadeeq, Dana White-Scott, Florence Griffin, Kirk White, and Bridgett L. Carter.
Tamika Conwell Nash representing Atlanta, GA will be back for the second time along with Yolanda Freeman, Michelle Alston-Brownt, Chanestia P. Davis and Angel Christina…all first timers.
D'Angelo's Soul Food Catering will be selling food at this affair and beverages will be sold as well.
I Love Steppin commemorative t-shirts are available now and will be sold during the event weekend.