About Us
About I Love Steppin'
Updated: Friday, December 2, 2012

Founded in April 2008 by Jeff Clark of Detroit, MI...I Love Steppin' is an open community of dancers who love Chicago Style Steppin'. We come together in various cities across the country to network, market and communicate our ideals on how to increase the awareness of this dance we all love.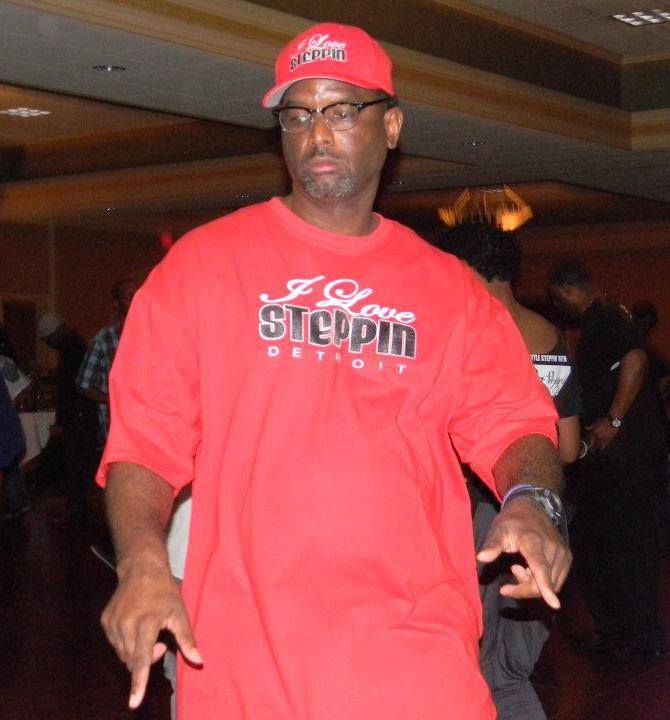 On the ILS website you will find information on Upcoming Events & Workshops across the country. If you are looking for a Steppin Classes in your area or visiting another city and want to know where to find Steppers Sets, ILS has that information also.

Check out the I Love Steppin T-Shirt Photos and make sure you get your T-Shirt today. If you need a DJ to spin at one of your steppin events you can find one in the Steppin DJ's category. You can also keep up with the birthdays of steppers from across the country by viewing photos in the Birthdays category.

The latest feature to the website is the ILS Blog Spot. These blogs are perspective pieces written by contributing authors. The blogs not only keep the dance community informed but also explain the current trends in Chicago Style Steppin' and encourage non steppers to check out what the dance is all about.

I Love Steppin Contacts, from various cities across the country, are listed here to provide you with up to date information about what's going on in your city. Each contact can be reached through their Facebook page or through their individual website.

I Love Steppin' hosts a weekly steppers set and a yearly main event. Every Saturday...It's All About Steppin' as ILS hosts its weekly steppers set from 5pm-10pm at Fire Water II Bar & Grill, 6521 John R, Detroit, MI 48202. The featured DJ is Kirk "DJ Mix" Peterson.
The next main event for ISL is the I Love Steppin' 7th Year Anniversary Weekend, April 10-12, 2015. This event brings in steppers from across the country for three days of steppin'.

2009 ChiStepper People's Choice Award winner:
1. Best Steppin Promoter - I Love Steppin (1st Place)
2. Best News Letter/Eblast - I Love Steppin (1st Place)

2010 ChiStepper People's Choice Awards winner:
1. Steppin' Promoter of the Year - I Love Steppin (1st Place)
2. Top Steppin' Entrepreneur of the Year - I Love Steppin (1st Place)
3. Best Newsletter/Eblast of 2010 - I Love Steppin (1st Place)
4. Best Weekly Steppers Set of 2010 - Fire Water II Bar & Grill on Saturdays (I Love Steppin) (2nd Place)
5. Best Steppin' Nightclub of 2010 - Fire Water II Bar & Grill (Detroit) (3rd Place)
What is Steppin'?
By Dan Land
SteppersExpress.com
Steppin is a derivative of several African American dance forms, The Ring-Shout, The Cakewalk, The Jitterbug, The Swing, The Offtime, The Bop, and The New Bop in particular.
A dance consisting of two or more people dancing as partners in synchronization to a 6 or 8 count beat to musical sounds of Jazz, Soul, Funk, R&B, Neo Soul, or Rapp music.
Steppin is currently one of the most popular aspects of America's social climate, gaining popularity at a very rapidpace, manifesting in many major cities, Chicago, Detroit, Atlanta, Houston, Milwaukee, L.A., Oakland, Seattle, and other heavy populated areas..
Attire consist of a form of rag time, black tie, and modern fashion designs twisted into a unique style of contemporary designs better known as Steppers Sharp usually reflecting a combination of times throughout African American history, the gouyster in particular.

A dance form very popular throughout Chicago's African American community. A dance of unity and positive atmosphere, currently enjoyed and adopted by people throughout American society under the reference of Hand dancing, Ballroom, The Swing, Steppin , and the Bop.
I Love Steppin
0000
Detroit, Michigan 48228
United States

Contact Us